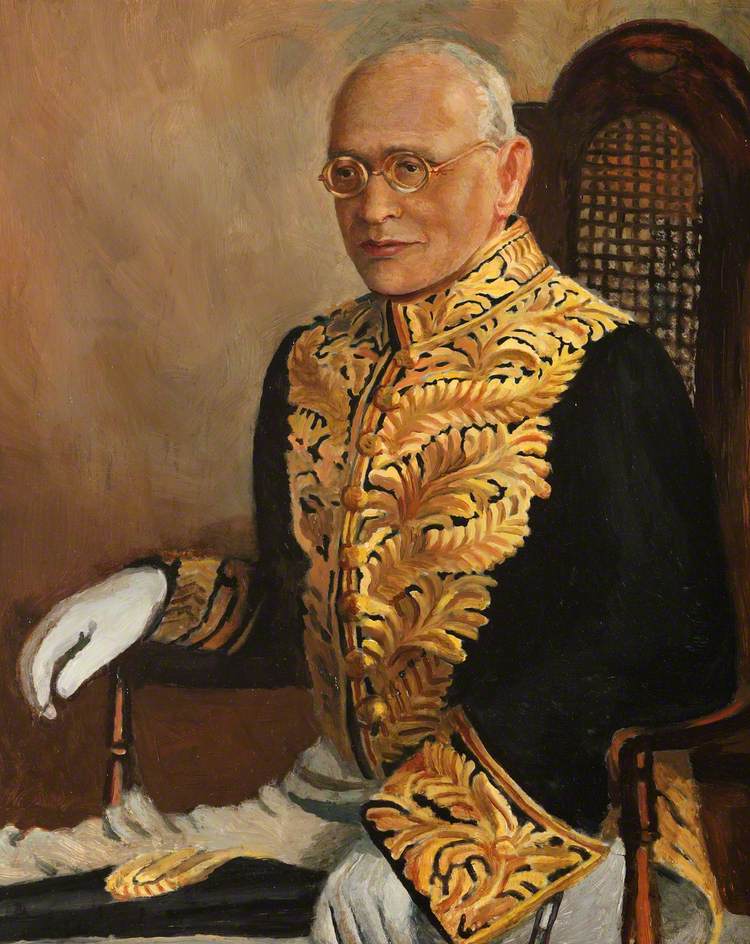 Hon'ble Sir Shadi Lal
Sir Shadi Lal Enterprises Limited was established as a Corporate Body in the year 1933 under the name "The Upper Doab Sugar Mills Limited" by the Rt.Hon'ble Sir Shadi Lal. Sir Shadi Lal passed his M.A. from the Government College at Lahore in the year 1894, where he stood first in the whole of Punjab. In the year 1898 he distinguished himself in Civil Law from the Balliol College, Oxford University in England. In the year 1913, he was appointed as a Judge in Punjab Chief Court. In the year 1920, he took over as Chief Justice of Lahore High Court and became the first Indian Chief Justice of any High Court in India and served in this capacity till the year 1934. Thereafter, he was appointed as a member of the Judicial Committee of the Privy Council in London, then the highest Court of appeal for Indian High Courts and worked for four years till ill health forced him back to India.

With a broad outlook and a fearless approach to work, Sir Shadi Lal at heart was a true Indian respected for his high morals and principles. A chain of charitable institutions, schools and hospitals continue to work in his eternal memory. Sir Shadi Lal's sons, Lala Rajendra Lal and Lala Narendra Lal successfully carried the vision of their father. They were highly qualified having studied in India and abroad. In 1982, the name of company was changed to Sir Shadi Lal Enterprises Limited. In 1985, Lala Rajendra Lal passed away and the responsibility came to the shoulders of Lala Narendra Lal of taking the Company forward. During their tenure, the Company's business prospered and manufacturing capacities of all the units were enhanced substantially. In 2001, Lala Narendra Lal passed away, and the responsibility of taking the Company forward was handed over to Ms. Rupa Lal, and Mr. Rajat Lal, as Managing Directors. In 2002.

In 2004, after the untimely death of Ms. Rupa Lal, her nephew, Mr. Vivek Viswanathan, joined the Company as a Whole-time Director and became Joint Managing Director in 2010.

In the year 2013 Shri Rahul Lal was elected as Executive Director of the company, in May 2019 he was appointed as Joint Managing Director. Year 2006, Shri Onke Aggarwal was elected as the Chairman of the Company now presently Shri R C Sharma is the chairman of the Company.


Home